Meet Our Team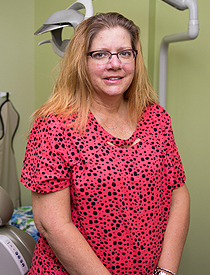 Liz Loomis, Office Manager
When dealing with insurance questions and concerns, Liz, our Office Manager, is here for your assistance. Liz has extensive experience having been working in the dental field for 25 years. She has worked at the front desk and has done everything from greeting patients to handling insurance claims and disputes. We are very pleased to have Liz here at our office. In her spare time, she enjoys shopping with her 14 year old daughter, going to the gym and going to the beach and pool.
Dr. Tchakarova DDS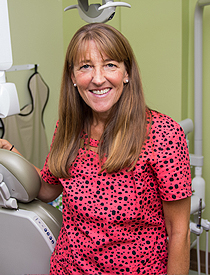 Debbie Vaught, Dental Assistant
Debbie has been a qualified dental assistant for almost 20 years. She worked in Bethesda, MD for 16 years before taking time off to raise her daughter. She began work again at Columbia Prime Dental in 2012. Her favorite part of being a dental assistant is interacting with the patients and working alongside Dr. Tchakarova! Debbie lives with her loving husband of 26 years and her yellow lab Max. In her spare time, she enjoys running and drinking coffee with friends.
Dr. Tchakarova DDS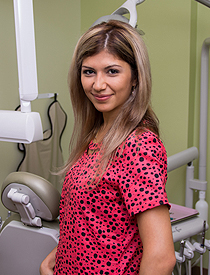 Anush
Anush graduated from CCBC in 2015 as a dental hygienist. Prior to joining our practice in 2017, she's been a dental assistant. Anush loves working with people and while providing dental care ensures patients have a pleasurable experience. As a native Armenian born in Uzbekistan she has a multicultural background and speaks fluent Russian. Her favorite activities include playing with her son and traveling with family.
Dr. Tchakarova DDS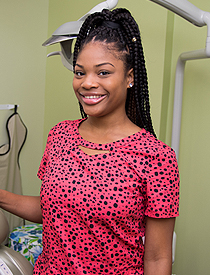 Cre
Tecrecia graduated from Fortis College in December 2015 as an expanded function dental assistant. She has discovered joy and happiness by helping patients understand and achieve their dental needs. She holds 2 years experience and enjoys working as a receptionist and dental assistant.
Born and raised in Washington DC she loves absolutely everything the city has to offer. Tecrecia is very passionate about spending free time with family and her 1 year old son Kody.
Dr. Tchakarova DDS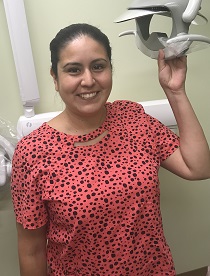 Krystal
Krystal joined the dental field in 2019 and is excited to be part of the team. Krystal is originally from California and a veteran. She looks forward to meeting and assisting patients. She enjoys spending time with her husband and dogs.

Dr. Tchakarova DDS